Young driver accident rates drop by 35%
Details

Created: 14 December 2018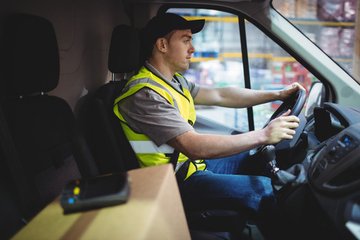 For many younger van drivers, 2018 will mark the first time that they make the long drive home for Christmas. It is something of a landmark and a rite of passage. However, for those who have been unable to reach this position, perhaps because they have struggled to meet the cost of under 25 van insurance (generally more expensive than any driver van insurance for over 25s), there is positive news ahead of the start of 2019.
This comes in the form of statistics which reveal that there has been a sharp drop in the number of serious and fatal road accident injuries in the UK involving younger drivers, particularly those in the 17-19 age bracket.
In fact, although there has been a welcome downward trend in the number of serious and fatal road accidents right across the UK population since 2011 – with numbers falling by 16% across all demographics – the number of incidents involving drivers aged 17-19 has fallen by 35%.
The figures indicate that numerous road safety campaigns as well as under 25 van insurance and car insurance incentives may finally be bearing fruit, making younger drivers more aware of their responsibilities while also providing incentives for safe driving.
It is thought that telematics insurance may have played a role as it helps drivers keep track of their driving while also providing them with penalties for dangerous driving: as many as four in five young drivers in the UK may have a telematics policy today, with the British Insurance Brokers' Association (BIBA) estimating that there are almost 1 million telematics-based policyholders in the UK.
Take Care on the Road this Christmas

According to one insurer, in 2017 the day with the highest number of road accidents in was 15 December, indicating that the cold dark days of December are a danger for any driver. However, the lowest number of accidents occurred on Christmas Day itself, perhaps because there were fewer journeys undertaken.
Whatever the case, if you are on the road at any time during this Christmas period, take care to ensure that you are mindful of the conditions as well as your own driving.
Get helping finding the best quote with iVan

Even though younger drivers remain the riskiest drivers on the road, and therefore any driver van insurance for over 25-year-olds will still have cheaper policies than insurance for under 25s, it's nonetheless encouraging to see that the number of accidents involving this age group is falling. As a commercial vehicle insurance specialist, iVan may be able to give you cheaper under 25 van insurance if you have a safe driving record. Try our Quote Engine today.