Fleet Managers Adjusting to New Operating Reality
Details
Increasing numbers of fleet van insurance customers are facing up to a new operating reality in which they must travel further afield in order to meet their, servicing, maintenance and repair (SMR) obligations.
This is the picture described by fleet support system software specialist FleetCheck. It says that the challenge is largely attributable to the widespread closure of many franchise operations.
"We're not picking out any particular manufacturer here because it is affecting a number but this is something that appears to be happening without much discussion about how it will change provision of SMR for fleets," said FleetCheck's managing director Peter Golding.
The development is not unexpected. It has long been known that franchises have recently been forced to contend with increased operating costs, smaller margins and reduced business, partly caused by many fleets 'going electric'.
Unfortunately, this has all come at a cost to fleet van insurance customers. "The further away the franchise repair centre is, it is likely that it will take longer for servicing or repair to happen," said Golding.
Independent SMR providers could benefit
However, the shifting sands have proved positive for one group: independent garages. According to industry insiders, independents have quickly stepped into the breach by providing the kinds of specialised services previously offered only by franchises. In the past, this might have proved a problem, but according to Golding having a service history through an independent service provider rather than the franchise is much less of an issue now than it once was.
With the market for electric commercial vehicles currently booming, and many manufacturers having either very small networks or no franchise dealers at all, it remains to be seen whether independent partners will continue to prosper or whether mainstream franchises will adapt and again move into the market, potentially dominating supply chains and ultimately raising prices for the customer.
One thing is certain though, geographical availability of SMR provision is likely to remain important to fleet managers and independent van owners alike: if franchise dealerships continue to nationalise their dealerships and consequently their repair centres, the options for van owners are likely to become narrower and more costly in the long-run.
Van Drivers Should be Aware of DOC Restrictions
Details
Van insurance customers were recently reminded that they may risk having their policies invalidated if they drive a vehicle which they are not insured to use.
The reminder, which was contained in a feature in a national newspaper, sought to remind van drivers that they need to obtain a special DOC (Driving Other Cars) policy if they are to drive any van that is not covered by a suitable fully comprehensive van insurance policy.
There may be one problem with this approach though; DOC policies are reportedly being phased out as a result of some motorists using them as a strategy to reduce their motor insurance costs.
Unfortunately, it is thought that younger drivers will be the first to feel the effects of the more restrictive approach to DOCs. Furthermore, says the newspaper, DOC policies will only cover third party damage.
As such, if you have managed to obtain a DOC van insurance policy, it is necessary to check the policy's small print so that you can be sure of your rights.
In the past, any driver who had a fully comprehensive van insurance policy could feel confident of being allowed to drive any other vehicle. However, the present situation means that many comprehensive policyholders will not even be able to drive their partner's or child's van.
Adapting to change
Insurers offering DOC cover as standard are a rarity these days. A recent study of motor insurance policies found that only 13 provided DOC cover as standard, and even these came without the level of flexibility that was offered by such policies just a decade ago.
Van drivers need to be careful that they are not unwittingly caught out by the tighter DOC laws; anyone found to be driving without a valid DOC policy could be charged with driving without valid van insurance and may face a penalty of six to eight penalty points as well as a £300 fixed fine.
Furthermore, statistics from the Motor Insurance Bureau (MIB) show that last year the police reported more than 4,000 calls to the MIB, resulting in the seizure of over 1,500 cars.
While DOC cover can enable a van driver to drive another vehicle, if you run a business and require multiple drivers to drive a single van, any driver van insurance can give you the flexibility you need.
Van Insurance Prices Outstripping Inflation
Details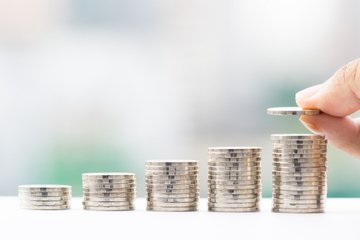 Figures from data analyst Consumer Intelligence revealed that the cost of van insurance premiums has risen by an astonishing 37.4% since April 2014, the date on which Consumer Intelligence began recording data.
In fact, the last quarter alone has witnessed a 2.2% rise in the cost of van insurance, meaning commercial vehicle premiums price rises are now outpacing the rate of inflation.
The firm attributes the most recent rise to the new discount rate, which was set by the government last August. Curiously, however, the Ogden rate was reduced; something that is normally associated with a dip in the cost of van insurance. But insurance industry insiders say that the rate was not reduced as far as insurers had been predicting. As a result, it is claimed, insurers are now passing on unexpected costs to the consumer.
"Excluding Ogden, pricing fluctuations are based on claims experience and we've observed no other seismic events within the van market," said a spokesperson with Consumer Intelligence.
The figures include some surprises. For example, younger van drivers (those aged between 17-24) are only paying 1.2% more for their van insurance policies than they were in 2014 (they have actually become 11.6% cheaper in the last year), while, in contrast, those who are between 25 and 49 are paying 46.9% more, with the over-50s facing a similar situation (they are paying 45% more).
Furthermore, van drivers who use their vehicles for non-commercial purposes are actually paying less than they were in the last quarter – with premiums prices going down by 1%. However, they are 'social, domestic and pleasure' (SDP) policies for vans are up by 41.6% on what they cost in April 2014.
One thing remains true: whoever you are and whatever your age, if you want to find cheaper van insurance, whether you're a sole trader looking for a single driver policy or a small business owner needing any driver van insurance and fleet insurance, it pays to shop around by comparing quotes. Get a quote with iVan today. 
Technology Increasing Van Insurance Costs
Details
Technological advances in vehicle manufacturing have been a contributing factor to the rising cost of van insurance, according to leading figures within the insurance industry.
In the past, most relatively minor vehicle damage could be fixed with simple, manual intervention from a mechanic; however, nowadays sophisticated and electronic car parts mean that insurance bills can quickly spiral into four- and five-figure sums.
For example, 'intelligent' car bumpers increasingly come with sensors and cameras which can be damaged in even innocuous-seeming scrapes. In the past, if a bumper sustained damage, it could either be beaten back into shape or replaced at only minimal cost – today, it can cost thousands of pounds.
Another challenge is the advent of 'keyless' cars. Hacking of keyless vehicle systems is on the rise and the cost of repairing damaged or compromised systems can significantly add to the cost of a van insurance claim.
However, technology is not all bad news; it is worth remembering that intelligent bumper systems reduce the incidence and severity of accidents. This means that even if they are not always cost-saving from an insurance perspective, they are – more importantly – lifesaving.
But the truth remains that repairs on modern vans increasingly require the employment of highly skilled commercial vehicle technicians and, inevitably, their hourly pay rate exceeds that of traditional mechanics, while repair and part replacement costs also tend to be higher.
Curiously, this pressure on the cost of van insurance has been largely ignored by the media; with tabloid outlets preferring to focus on the impact of whiplash compensation claims and so-called "claimant culture".
Whatever the case, the most any van driver can do is to compare van insurance quotes from multiple providers to ensure that they receive suitable cover at a competitive price.
Van Insurance Sector Rides Sector Growth
Details
Figures released by the Society of Motor Manufacturers and Traders (SMMT) in January are indicative of a thriving van insurance sector.
They detail a 2.4 percent growth in new van registrations over the course of 2019. This translated to 8,500 more registrations for light commercial vehicles (those weighing up to 3.5 tonnes) than in 2018, with 365,778 such registrations in 2019.
Within this category, vehicles weighing between 2.5 and 3.5 tonnes were the most popular (228,659 registrations), next came vehicles weighing between 2.0 and 2.5-tonnes (56,402 vehicles registered). There was also growth in the sub-two-tonne category, with sales rising by around 5 per cent to more than 26,000.
In fact, the van sector bucked the trend witnessed throughout most of the motor industry in 2019, with new car registrations down 2.4 percent despite a breakthrough year for electric cars.
"A healthy van market is good news for the industry, environment and exchequer and so the rise in 2019 registrations is very welcome," said SMMT's chief executive Mark Hawes. "As we enter a new decade, however, we need this upward trend to continue if we are to address environmental concerns. The quicker these new vehicles become commonplace, the quicker their positive impact on air quality and climate change will be felt."
This positive outlook for the van sector is supported by data from within the van insurance comparison sector, which reported a 7% increase in van insurance quotes in 2019 compared with 2018.
According to one provider, the five most popular vehicles for van insurance policies in 2019 were as follows:
Ford Transit – this tried and tested vehicle proved too strong for the competition, again. It attracted an average premium price of £1288.95.
Vauxhall Vivaro – the bride's maid for the second year running. Attracted an average premium price of £1002.69.
Ford Transit Connect – different versions of the Ford Transit take two of the podium places. The average Ford Transit Connect van insurance price was £1042.64.
Mercedes-Benz Sprinter – just missed out on a podium place, perhaps because of its average premium price of £1669.51 on their premium.
Ford Transit Custom – yes, Ford really does finish in three of the top five places. Average premium price £1078.11.